MacSanta Christmas Offer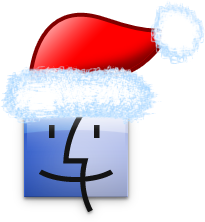 Many independent Mac developers have gotten together to offer Mac users a special christmas present from MacSanta - 20% off software from almost one hundred companies. So if you have been putting off purchasing Interarchy, or any of the many other programs available, treat yourself to a Christmas pressent.
Whether you are after professional software like ours, or BBEdit, Sandvox and the like, or something a bit more fun for the season like Ambrosia's new SketchFighter, there is bound to be something you might be interested in. Congrats to MacSanta for putting this together!
Posted Wednesday, December 20, 2006. Permalink. Post a Comment.